Looking to buy a quilting iron, but not sure What to Look for When Buying a Quilting Iron?
This article will provide some helpful tips that you may use when buying a quilting iron.
As a quilter, I know how important of a tool an iron is. It provides that flawlessly smooth finish that is essential for many quilt projects. There are a few key points to look for when purchasing an iron for sewing or quilting.
Top Things to Look for When Buying a Quilting Iron
Temperature

Quilting irons offer a variety of temperature settings. The best range for quilting fabrics is usually 350°F to 400°F because these temperatures will not cause your fabric to shrink, wrinkle, or melt. Choosing a temperature setting may also be based on the fabric you are working with and how much steam you want applied to it.
Steam Power
A good iron should have at least enough steam to get the job done. It is always nice to have a burst of steam if needed. That little bit of extra power can really make a difference! You want to find an iron that delivers steam pressure that is strong but also steady and consistent.
Iron Type

Although most of us who quilt are looking for a standard steam iron for quilting but there is a variety of iron types that may meet your needs. This is something to consider when determining What to Look for When Buying a Quilting Iron. A few different types of irons for quilting include:
Steam Iron
A steam iron can be used for all types of fabrics. You may find that very rarely will you use a steam iron for a finer fabric such as silk or a flame resistant material. This type of iron does is versatile and what most quilters will use. They come with a variety of options such as different steam settings, retractable cord, steam holes, and different sizes of water reservoir.
Rowenta DW9280 Digital Display Steam Iron, Stainless Steel Soleplate, 1800-Watt, 400-Hole, Blue
as of September 27, 2022 6:27 pm
Dry Iron
A dry iron uses heat to smooth a variety of fabrics. The heat is generated by electricity, which allows you to focus on your sewing project and as you might have guessed, there are no steam settings to worry about. The dry iron is similar to a steam iron but does not feature onboard water or the ability to produce steam. This allows you to either save some money or get a higher quality iron. If water is needed, a spray bottle can be used.
Looking for the perfect iron, see our Reviews of the Best Irons for Quilting
Steam Press
A steam press is a combination of a steam iron and a flat iron. It has all the same features as the dry iron, but with the added benefit of producing steam when pressing fabrics. This type of iron will produce more steam than a normal dry iron and is great for flattening those napkins right before they are delivered to your guests. It typically offers a large pressing surface (i.e. 24″+) and holds a large amount of water. It is used more for large, constant pressing.

Gravity Feed Iron
A gravity feed iron is a flat iron with an external water tank. With this, you are able to better control the amount of steam that comes from your iron and thus heat up your fabric. It is also easier to fill with water since it uses gravity drainage rather than the pressure based system of other irons.

Cordless Iron
A cordless iron is self explanatory; it does not require being plugged into a wall outlet. At first glance this may seem like the best option for your fabric projects, but due to power loss over distance or interference, it could cause the iron to lose some of its heat and thus affect how well you can press your fabrics. A cordless iron for quilting is offers some of the benefits as the mini iron being a compact iron that is great for travel.
Mini Portable Iron
Some quilters choose to use a portable mini iron. A mini iron is very lightweight and can be packed away when not in use. This makes them ideal for traveling quilters who may be on the go frequently. Although a mini iron is not as powerful as the full-sized version, they can quickly heat up and provide a good amount of steam. They are also typically less expensive than their full-sized cousins and are a great iron for quilting on the go.
Steamfast SF-717 Mini Steam Iron with Dual Voltage, Travel Bag, Non-Stick Soleplate, Anti-Slip Handle, Rapid Heating, 420W Power, White
as of September 27, 2022 6:27 pm

Sole Plates
A sole plate is the bottom of the iron, which comes into contact with delicate fabrics. Soleplates can come in different materials, but for quilting, you'll want to find an iron that has either ceramic soleplate or stainless steel soleplate. Your material should be slick to the touch. Ceramic has the best sliding capabilities so it's a good choice for quilting fabric.

Heat Settings
You should also consider the setting of your iron. Many irons will come with heat presets based upon the type of fabric. This is a helpful feature because it allows you to set the iron at a temperature that is comfortable for you and will work well for the fabric. However, if your iron does not have a preset for quilting fabric, you can still choose any temperature that is appropriate on your steam iron. 
Just learning to quilt, let us help. Beginner Guide on How to Sew Borders on Quilts
Heat settings typically are controlled with a knob but some irons feature a digital gauges to ensure precise temperature control.
Cord Length
Many steam irons may also offer different cord lengths. This can be very convenient if you are working on a large project or are bringing your sewing machine to classes or group meetings.
Self-Cleaning
If you are using a steam iron, check what type of self-cleaning functionality it has. See if it has an anti-calcium system for tap water use and an auto-cleaning system. Allowing the use of tap water via the anti-calcium system may save some money in the long run vs using distilled water.
Durability and Safety
The last important consideration when buying a quilting iron is the durability of your iron. You want it to be durable and hold up during regular use so you get years of enjoyment from the item.
In regards to safety, ensure it has proper automatic shut-off features. This will prevent you from accidentally overheating your iron and causing serious damage to the iron. You should also be sure to check the temperature settings when using an iron that has automatic shut off features as well.
The Weight of your Iron
Check the weight of an iron before you purchase it. It should have some weight to it to ensure a good press. You want your iron to get the job done right the first time.
Water Tank and Spray System
Make sure the water tank is large enough to not require constant refills and that the iron has good reviews of not leaking or spitting water.
Warranty
A good warranty will help to protect you and your investment in the iron. A long warranty will make you feel more secure that the iron will hold up to many years of use.

Ironing Tips:
Always Iron Before You Cut
Unless you want to regret it later, it is best to go ahead and iron ahead of making any cuts.
Tips for Ironing Fabrics
The amount of warmth and water relies entirely on the fabric you are ironing.
Acetate
Acetate is tough to iron. Heat should be low and the fabric should be turned inside out to avoid shininess. Do not use Steam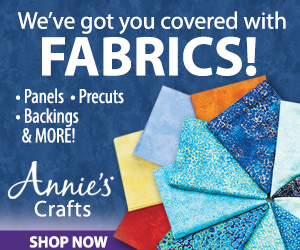 Acrylic
To iron acrylic, turn it inside out, set the temperature to a low setting and do not use any steam. Use a spray if necessary. Don't forget to iron the fabric while it is dry, to avoid it stretching out of shape
Cotton
Set the temperature to a high setting and use steam to pre-moisten your fabric. You can use steam for stubborn wrinkles.
Cotton-Blend
Iron the inside of the garment to set in the dyes, using a press cloth between the iron and the fabric to prevent iron marks.
Find the Best Pinking Shears for Fabric

Denim
Iron the denim on the hottest setting possible, and use steam. Use starch for crisply creased fabric.
Linen
Ironing linen garments inside out or placing a press cloth between the iron and the fabric prevents the fabric from getting shiny, but always keep in mind to do so only when the fabric is still damp, and not when it's already dry. Also, if you want to crisp a collar or cuff, apply starch or fabric sizing before you iron.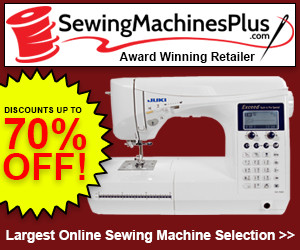 Nylon
When ironing nylon, use the lowest setting on the iron, and place a clean cotton handkerchief or fabric scrap between the iron and the fabric. If necessary, turn the iron to "Steam" to remove wrinkles.

Polyester
When ironing polyester make sure the fabric is slightly damp. Heat the iron to medium or medium low and press firmly in the crease. Work your way down the garment and re-wetting any dry spots.
Rayon
If you're ironing rayon, turn the garment inside out, set the temperature to low heat and don't use any steam. For best results, iron only one small area at a time to avoid stretching.
Silk
Pre-heat the fabric, or pre-soak it in a spray bottle, to create a damp surface. Turn the garment inside out before ironing, and set the temperature to the lowest heat setting. Place a press cloth, such as a clean cotton handkerchief, between the iron and the fabric to prevent shine.
Viscose
Iron the fabric while it's still damp or wet down with a spray bottle. Make sure it's not too hot or the iron will mark the material. To prevent the material from getting shiny, place a press cloth, such as a clean cotton handkerchief or fabric scrap, between the iron and the fabric.
Wool & Wool-Blends
Iron wool, wool-blends, and cotton can be used on a low heat and steam-pressed. If you use an iron while the wool is damp, the fibers will stick together and make them hard to smooth out. Turn the garment inside out to prevent iron marks.
I hope this article about What to Look for When Buying a Quilting Iron has been informative and helps you in your search for a great iron for quilting. We covered a variety of different factors to consider along with some great ironing tips. Are there any tips you want to share? Let us know in the comments below.